CMS Web Design
CMS Website design tailored to your business needs that drives business results.
CMS web design & development Ireland
The Content Management System is the simplest way to manage your content yourself from a user friendly interface. With CMS, you don't need to pay your web designer every time you need to change dates for your events, update content, change images or add your products to your online store. We provide "How to Manage Your Content" videos recorded specially on your website to make it as easy as possible for you to learn how to update and modify your website's content quick and easy without technical expertise and previous experience. Our Ireland-based specialists in opensource CMS development are the best in the field. We have impressive expertise in CMS website development with the following tools.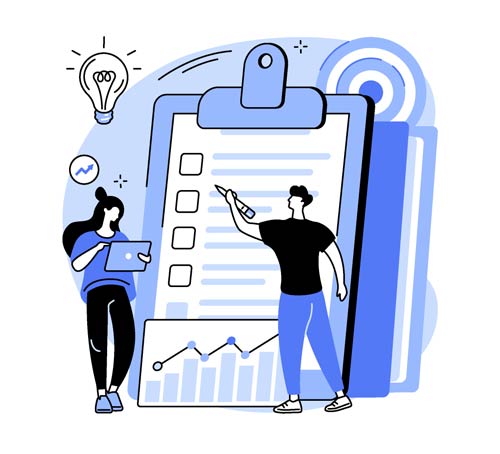 Planning
For a successful web design, the framework must be decided before any real work is done on the project. Our team creates a roadmap keeping in mind the client's requirements and the set parameters.
Wireframing
Wireframing allows our team to visualize the website and showcase their thought process to the client. And even though it is not as informative as one would like it to be, it serves the crucial purpose of getting both parties on the same page.
Mockups
It is the next step after the wireframing process. Here our team makes necessary changes by adding more details and colours on the initial wireframes, giving a better visual representation of how the website would look after completion.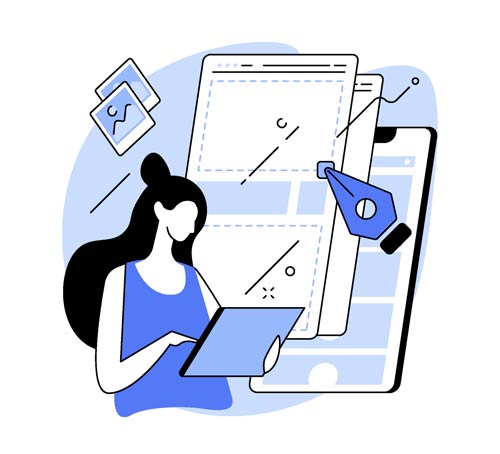 Copy & Graphics
Once the mockups are approved by the client, the real work on the website development begins. This includes creating the website's copy and graphics after thoroughly researching and analyzing the competitors' websites and their SEO work.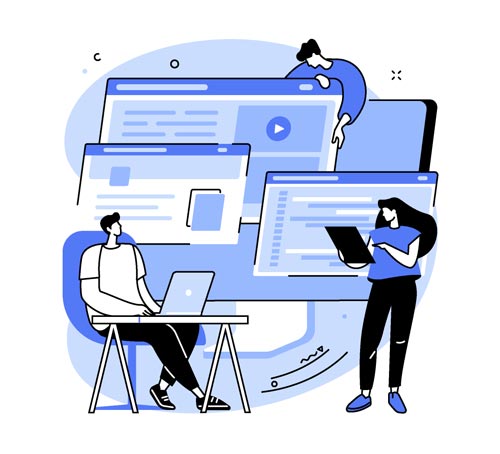 Development
Development of the website is done simultaneously with the copy & graphics procedure. This includes the deployment of the CMS, designing an attractive and responsive theme and different page designs, setting up the website analytics and other things relevant to the website development.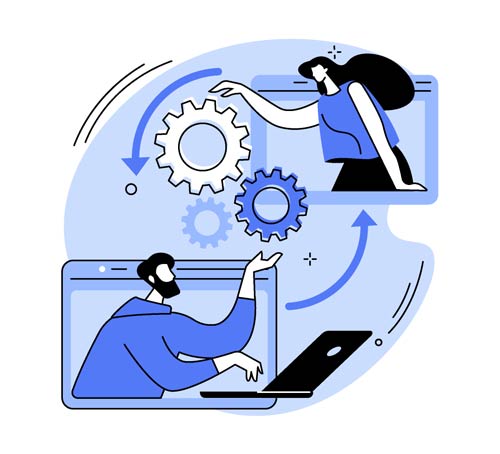 Testing
Our testing process begins as soon as the website design process is complete and the relevant content is placed on the site. Here our team does an in-depth analysis of the website's performance in a closed environment, including testing its response, loading speed and other relevant criteria.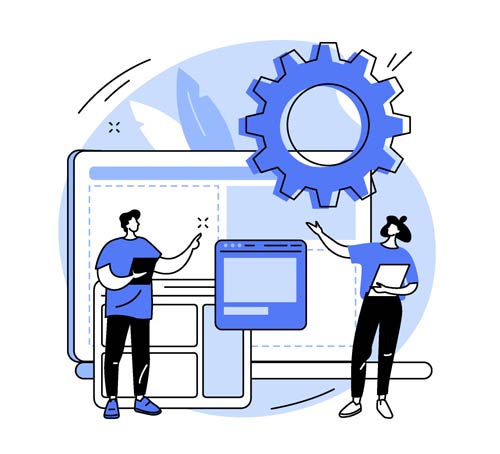 Deployment & Optimization
After receiving a detailed report from the testing phase, we make the necessary changes required and then deploy the website for public use. Then we shift from the development to support phase, creating monthly site backups, updating scripts and plugins, etc.
Training
We'll provide you and your staff with a complete training on how to manage your wesbsite, add, edit products in your shop or manage bookings in your booking system, edit any text, add blog posts, galleries et cetera. We also create custom made, easy to follow video tutorials so you can use it any time.