Professional Web App Development Services
We provide a complete web application development services, flexible to all sizes of businesses, projects and budgets.
Web Application Development
Both small startups and big businesses have something in common: they need an online presence unless they want to lose a big part of the market share. We can create the perfect bridge between your brand and your customers with a web app that's easy to use and understand. No matter the scope of your project, our engineers have enough experience to bring any ideas into reality - and provide you with the perfect end result that'll be equal parts secure, stable, and scalable. More importantly, we'll start with the right type of app and build from there. You will have a unique web app that matches the style and energy of your brand. At the same time, we can also work with outdated apps you're looking to bring back to life.
Progressive Web Apps
This type of project looks and works like an app - but it's actually a full-fledged website. That doesn't mean this is not what you're looking for; in fact, more than half of every app is a progressive web app already, and more companies will soon follow this trend. The great thing about PWAs is they're faster than most alternatives and compatible with most phones and desktop computers. Even though there are more options for you to choose from, this is probably the perfect fit for your business.
Cross-platform Apps
If you're not looking for a progressive web app, but you want your app to reach as many customers as possible, what you're looking for is a cross-platform app. The name itself gives it up: you're in the market for an app that's cross-compatible with as many operating systems as possible. It makes no sense to leave out Android or iOS - and, if possible, you want your app to be compatible with tablets and computers; we can make that happen for your business.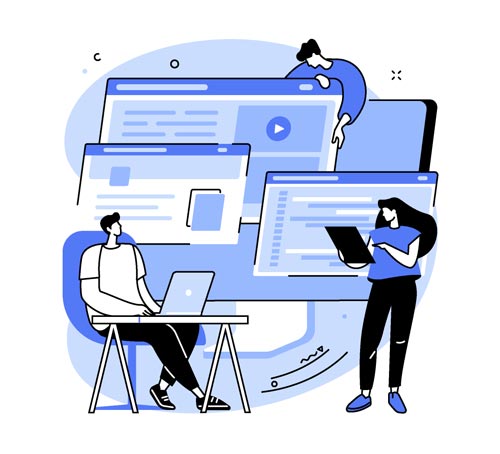 Web Portals
Do you want a dynamic site that works as a one-stop-shop for customers, suppliers, and others? A web portal is a perfect tool for a business looking to help each visitor with a specific need and provide a tailored solution for anyone who wants it. If you're not sure what that looks like, picture a website with a place for your staff, clients, suppliers, partners, and anyone else working with you. They will all have a personalized section that provides a smooth user experience for anyone involved.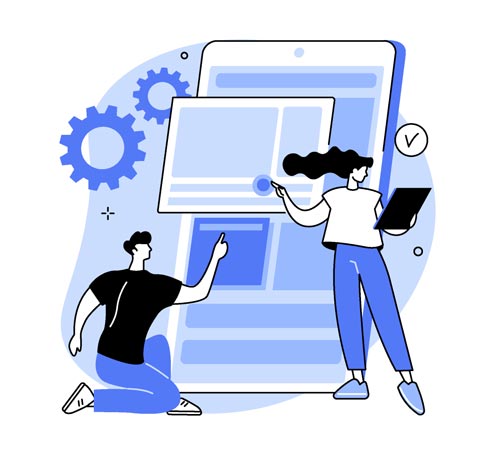 Single Page Applications
You may not be looking for something as complex as a web portal, and that's okay. There are different ways to approach your online presence - and a simple yet effective way to do so is with a single page application. It's a one-page site that updates and scales on that one dimension, similar to Netflix, Airbnb, and almost every other world-famous app you can think of. It's an excellent way to bring your business to the web because it's easy to understand and is so straightforward that hardly anything can go wrong.
ERP Systems
Both e-commerce and brick-and-mortar stores will benefit from an ERP system web app, one that will help you in so many ways you won't believe it. For example, you will get a helping hand with billings, inventory, and other tasks that you probably want to automate. It's right there on the name: ERP stands for Enterprise Resource Planning - and that's what this web app is all about. If you care about sales and want them to go smoothly, this may be the right option for you.
CRM Systems
The same way an ERP Systems web app will help you with the back end of your business, a CRM Systems web app will help you with the front side, everything related to customer relationships and profitability. This kind of web app can create a world of difference when it comes to your business, as it has done time and time again with tech giants like Apple or multinational stores like Tesco. Simply put, CRM systems help you better connect with your customers.