Technology has managed to become the backbone of many businesses. New inventions and upgrades revolutionize eCommerce and everything online. If you are running your restaurant, you must understand the importance of a strong online presence. Not only does it simplify your tasks, but also promotes your eatery.
It might be hectic at first, especially if you are not used to it, but with the right know-how, it will all fall into place. The first thing customers look at is reliability and convenience. How straightforward is the ordering system? How efficient is the delivery system? These questions can rapidly be solved with a constant online presence.
Photo: Daniel Bradley
When your customers think of ordering food online, they expect the process to be more comfortable than visiting the actual restaurant. The tips below are a lifesaver for every business owner to satisfy customers with the least effort.
The definitive guide to getting your restaurant online
As per recent studies, approximately 51% of internet users use online ordering systems. Additionally, there are nearly 260 million "restaurant near me" searches. This data and statistics prove how essential online marketing and food ordering systems are.
So, what components do you require for a successful online launch?
1. Secure a site and domain
First things first, have a fit website domain and hosting. This means you need to have an appealing restaurant name. If the business name is too long, consider shortening it - it makes it easier to remember. One word is enough for the URL and have several options in case your first choice is already taken.
Customers come to your site for more information or establish contact. As a result, a business website should always be up to date. The site's menu, photos, and contact info should be visible and relevant to the restaurant's site. We include free domain name registration and web hosting free of charge for every project.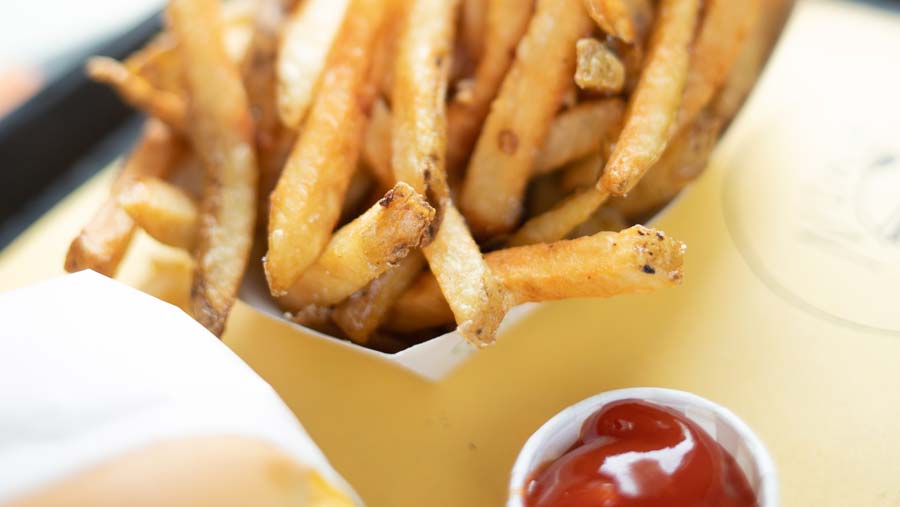 Image: Christian Bolt
2. Focus on your listings
With a well-developed and designed website, you need to claim your listings. Adding the right information is necessary, and your restaurant will be located quickly by customers. There are sites with records of restaurant listings and directories. After searching online for local listings, claim the listings you are interested in.
A comprehensive listing will help a customer find you online and with detailed information, see your restaurants address. It is also vital to include opening and closing hours in your listing. Getting listed is a great marketing tool.
3. Generate a functional loyalty program
One of the biggest restaurant marketing hacks is rewarding loyal customers. This strategy motivates and encourages a friendly and continued business relationship. Besides, a loyalty program gives the business owner a chance to know the customer by name, in exchange for a reward.
For amazing results, you need to use the customer's info to your advantage. Instead of spamming and appearing desperate, send relevant emails concerning the program, events, or other offers.
Establishing a premium food ordering system
The biggest joy of a hungry person perhaps is the chance to get take-out using a flawless system. Online ordering software is made successful using an efficient website, an app, and a delivery system.
With current technology, it is only a matter of time before customers entirely opt to order food online. This point is the main reason why it is the right moment to give your restaurant an online presence. In the case where customers cannot access the physical location, delivery is the only way out.
Image: rupixen.com
Web design and development plays a significant role in every food ordering software. With systems from our company, your restaurant can sell and deliver food without any commission fee. That is quite the win-win if you think about it as you reach more customers at an affordable rate which if commission-free!
Your customers can either order form your website, or via a third-party app as per your preferences. With the skill and expertise of a professional developer, your food ordering and delivery system will only bring profits. When choosing a software, it has to be effortless to upgrade and have no underlying costs. And with an excellent strategy, your restaurant will never hit rock-bottom.
After the system is running, all you have left to do is maintain the business' online presence and watch out for customer reviews. Whether positive or negative, do your best to respond and improve on crucial areas. Getting your restaurant online is the beginning of a strong reputation.