When deciding on the best eCommerce platform for your business, there are a few factors to consider.
Depending on your business, you'll be looking out for the costs, ease of use, customization options, security, management, payments, plugins, and things like that.
Luckily for you, in Shopify and Woocommerce, you have two of the most powerful eCommerce website builders. Both platforms provide a ton of value for millions of business owners worldwide and tick the box for many of these factors above.
However, if you really must choose one platform to run your business, this article will help you understand the key differences between both eCommerce platforms - Shopify and Woocommerce. And help you decide which platform is best suited for your business.
Let's dive right into it.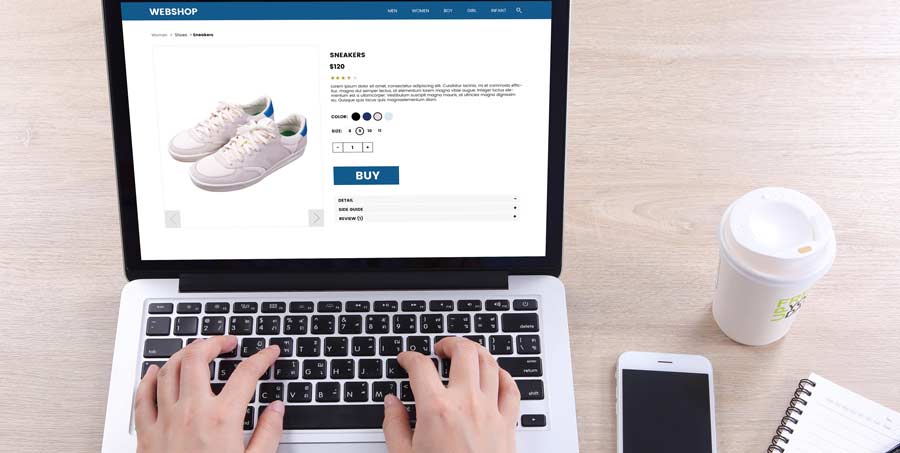 Image: © Vividz Foto - stock.adobe.com
What is Woocommerce?
Woocommerce is a powerful, open-source WordPress plugin that allows you to build custom eCommerce stores for your business. Although Woocommerce demands technical knowledge to build and manage, you have absolute complete control of your store through your backend code.
What is Shopify?
Shopify is an eCommerce platform that lets you build your online store without needing any technical knowledge to manage and run your business. With Shopify, you simply create an account and you're good to go.
Let's take a look at the key differences between Shopify and Woocommerce
Key Differences between Shopify and Woocommerce
Cost
The cost is an important factor to consider when starting any business. When it comes to an eCommerce store, you'll need to take into account costs such as web hosting and domain registration, and plugins when decided on the best platform for your business.
Shopify is an eCommerce platform that provides all the necessary tools needed to get your business off the ground.
Here's a breakdown of Shopify's payment plan;
- Basic plan $29 per month
- Shopify plan $79 per month
- Advanced Shopify plan $299 per month
Each plan includes web hosting, SSL security, and domain name.
Source: www.shopify.ie/pricing
The advantage of hosting your business with Shopify is the ease of use and availability of eCommerce tools and support to get started as fast as possible.
Woocommerce is a free WordPress plugin. With Woocommerce your only expense will be your web hosting and domain name fees. The best part is - you have the option to choose any web hosting platform to host your website.
Themes, templates, and flexibility
Themes help you create a bespoke website for your online store. It's always great to have endless options of themes to choose from.
Shopify has a couple of pre-loading custom themes for building your eCommerce store. You have access to 10 free themes and over 6o paid themes. The paid themes will cost you between $140 to $180.
Shopify allows you to easily customize its themes and helps you maintain your website with pre-planned updates.
Woocommerce boasts a few obscure themes. However, you can download custom themes from third-party websites to build your online store. More than that, you can build your bespoke store from scratch if you have the skills.
Image: © mavoimages - stock.adobe.com
Ease of use
We cannot over-emphasize how easy it is to use Shopify. Shopify is specifically built to help beginner set up their eCommerce store with little hassle. You start by signing up for a free trial. Once you log in, you can set up your store within a few hours.
Woocommerce demands more technical know-how to find your way around. If you are familiar with WordPress, setting up your store with Woocommerce will be much easier. Once your store is up and running, you'll need to also need to be savvy to manage and update your store.
Payment system
Payment systems are an important component of your online store. It's important to have multiple options and payment gateways to cater to your customers.
Shopify offers you a lot of options with multiple third-party payment gateways. Also, you have access to the Shopify payment system - powered by Stripe. Bear in mind that Shopify charges a flat 2% transaction fee for its basic and Shopify plan.
With Woocommerce you have even more payment options. By default, Woocommerce comes with Stipe and Paypal payment system. By you can always integrate any payment system to your website - you have full control of your store.
Besides this, you'll online be charged a transaction fee by your bank or any third-party payment gateway you decide to integrate with your store.
Support
Support is an important factor to consider when building your eCommerce. It's great to know that you'll always get help when something goes wrong on your website.
Shopify offers fantastic support and hand-holding via live chat, email, phone, etc. Shopify does a great job to get new users acclimatized to the platform with tutorials, how-to guides, and forums.
Woocommerce does offer great support for users. if something goes wrong on your website, you'll be required to fill and form and wait for a response.
One thing that does help is that Woocommerce is a popular eCommerce platform. You can easily find resources and people to help you get your store going.
Which platform is the best for your eCommerce website?
Deciding which eCommerce platform is best for you will depend on your personal preferences and your business goals.
Here's the thing.
If you are a beginner or you aren't technical, Shopify is the obvious choice. Shopify is specially built for eCommerce and so, it's reliable and easy to use. With Shopify, you can get your business off the ground with a few clicks.
You'll also get great security and technical support from Shopify for your online store. As a caveat, Shopify comes with a free 14-day trial to test out the service before committing.
However, Shopify's ease of use comes at a higher cost than most eCommerce platforms.
On the other hand, if you are looking to have complete control over your store and the ability to customize every aspect of your online store, Woocommerce is the way to go. Woocommerce allows for a more budget-friendly way of setting up your business. You'll only need to spend more on hosting your website. While you download the Woocommerce plugin for free. You'll also get access to tonnes of WordPress plugins and integrations to build a fully functional online store.
The downside with Woocommerce is that you'll be doing a lot of technical work and manual site management to get your website to function properly.
Verdict
Both eCommerce platforms offer a tonne of benefits for both beginners and experts.
Shopify is a better suit for beginners and business owners who do have time or technical skills. Woocommerce is an excellent platform for pros and more technical business owners.
Nevertheless, if you are a beginner and your business requires a bespoke website, you can always hire expert web developers to build and customize your eCommerce store with Woocommerce.
We hope this article has helped you as you decide between Shopify vs WooCommerce for starting your business.
Image: © MIND AND I - stock.adobe.com
All views expressed on this site are opinion of the author and do not represent the opinions of any entity whatsover with which author has been, is now, or will be affiliated.