Are you happy with your website? If not, you may need to consider a website redesign. A redesign can help refresh your website's look and feel and improve its usability. Below are more reasons why you may need a website redesign.
Your website may look outdated or stale
A website that is not up to date can reflect poorly on your company. Customers may think you don't care about the quality of your website, so why should they do business with you?
In addition, design trends are constantly changing. A site designed two years ago may look horribly out of date today! Your customers may be turned off by a site design simply because it looks old or no longer reflects current style guidelines.
Redesigning your website can give it a fresh, new look that will make your company appear more modern and cutting-edge. This may be just the push you need to attract new customers and keep the ones you already have.
Your website may not be mobile-friendly
A mobile-friendly website is a must-have for every business. It's estimated that more than half of the world's population access the Internet through mobile devices. This makes it a top priority to have your website optimized for mobile devices.
Many businesses are still lagging in this area, and that's why you need to make sure yours is not one of them. If your site isn't mobile-friendly, what you need isn't just an update but an entire redesign. In fact, you'll be doing your business a great disservice if you don't go for a complete website redesign.
Your website redesign will ensure that you have a responsive design and rapid load time so that everyone can find what they need quickly and easily regardless of what they are using to view your site.
Your website's design may not be effective
An outdated or ineffective website design can significantly hinder your business. If your website isn't visually appealing or easy to navigate, then it may be time to redesign.
A professional web designer can help you create an attractive and user-friendly website. They will work with you to develop a design that accurately meets your customers' needs. A well-designed website can help improve online visibility, attract new customers, and boost sales.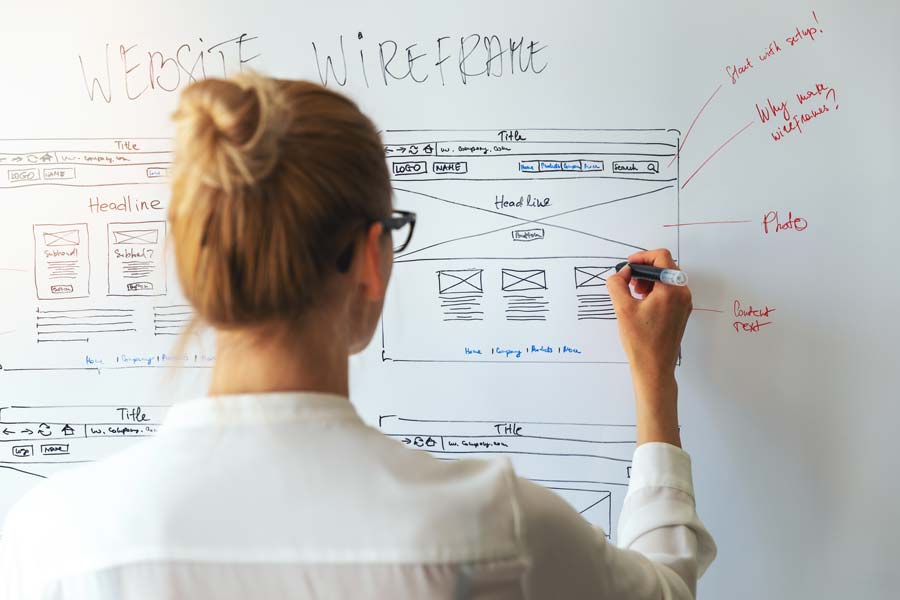 You may not be using the latest technology on your website
Generating leads and sales is the goal of any website, so if your site isn't doing that, it's time for a redesign. If people are not visiting your website, they cannot buy from you. A redesign can help you create a site that is more visually appealing and easy to use. This will encourage people to visit your website and make a purchase.
You may also be losing potential customers who could have easily been converted if your website was more visually appealing. A redesign can help improve these areas and encourage more visitors to become customers.
If your website does do not reflect your brand identity
Your website is the first impression many of your potential customers will have of your business. If your website does not reflect your brand identity, it may be time for a website redesign.
A website redesign can help update your branding and create a more cohesive online presence for your company. It can also improve usability and make it easier for customers to find the information they need on your site.
Image: ronstik - stock.adobe.com